Keychain made of real chess piece
hand carved in India

Add a touch of elegance to your keychain with our keychain made from a real chess piece. This unique piece is sourced directly from an original chess set and has been skillfully carved by experienced artisans in India. Each piece is one-of-a-kind and offers a touch of sophistication to your everyday carry. Not only does this keychain make a stylish accessory, it also appeals to all chess enthusiasts who appreciate the beauty and craftsmanship of the game. Whether you're a chess lover or simply looking for a special piece to add to your collection, this real chess piece keychain is the perfect choice.
Material: wood - padauk
Weight: 29g
Height (wood part): 6,1 cm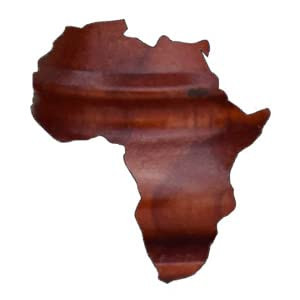 African coral wood
Padauk is a tropical hardwood that is native to Africa. When freshly cut, the wood has a bright orange-red color, but over time it will turn to a deep red-brown color. This gives padauk wood a unique aesthetic appeal and a taste of luxury for a product user. It is one of the most colorful and technically high-quality woods in Africa.

It is a red knight from the set Kangi 4.3''.